Another job opportunity has avail itself for interested applicants who are qualified for the position of Regulatory & Statutory Compliance Advisor (Supervisory) at MTN Nigeria in its Lagos office.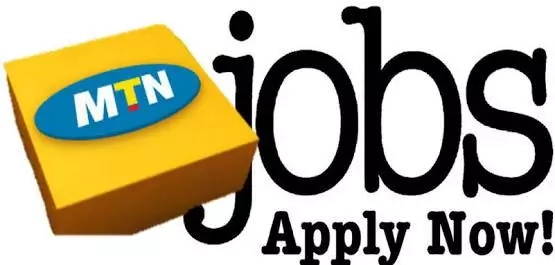 MTN Nigeria – The leader in telecommunications in Nigeria, and a part of a diverse community in Africa and the Middle East, our brand is instantly recognizable. It is through our compelling brand that we are able to attract the right talents who we carefully nurture by continuously improving our employment offerings even beyond reward and recognition.
Also See: Manager Jobs in Lagos at MTN Nigeria – September, 2018
Job Title: Regulatory & Statutory Compliance Advisor (Supervisory)
Job Type: Full Time
Qualification: BA/BSc/HND
Experience: 3 – 7 years
Location: Nigeria
Job Field: Research / Data Analysis
Job Description
To implement regulatory and statutory risk and compliance framework in MTN Nigeria.
Advise Line Management on possible financial impact across all divisions of regulatory/statutory developments and trends while highlighting potential revenue generation/cost saving opportunities.
Liaise with relevant stakeholders across all MTN Nigeria business divisions to drive compliance with identified regulatory and statutory requirements and obligations.
Assist the Business Units in identifying the laws and regulations on which they need to be trained on, the material, the method to be used and the assessment of training and monitor adherence and compliance to the training plan.
Implement compliance monitoring activities in line with the company-wide risk-based compliance programme and follow-up on agreed mitigation actions and plans to ensure all non-compliance issues are closed.
Assist with scheduled ad hoc compliance reviews and audits of high risk areas.
Support with activities to create company-wide awareness of regulatory and statutory requirements and the importance of complying with these requirements.
Provide second line assurance to the business through compliance monitoring activities across all business lines, that operations are conducted in accordance with applicable laws and regulations.
Liaise with relevant stakeholders and key process owners to obtain evidence of compliance with regulatory and statutory requirements.
Produce high quality monitoring reports and analysis with insights on compliance monitoring activities, outcomes and trends.
Assist with preparing standard and ad-hoc information and data reports to the Group, executive management and other stakeholders as required.
Monitor observance of compliance regulations and coordinate activities with the Internal Audit & Fraud Management team.
Stay abreast of all relevant compliance and regulatory requirements within the Telecommunications Industry.
Assist in coordinating day-to-day performance and quality monitoring exercises, implementing effective, proactive, quality processes at the operating level that will positively impact quality and enhance customer satisfactions.
Ensure customer queries are handled appropriately and in compliance to the MTNN regulatory framework.
Ensure there is value created through effective stakeholder management
Develop and maintain good working relationships with internal and external clients within MTN Nigeria
Continuously seek self-professional development to sharpen skills and capabilities in a versatile and evolving digital landscape.
Foster active collaboration and relationships with employees across all levels and divisions in line with MTN's VB and values.
Also See: Coordinator Document Control Jobs in Lagos at MTN Nigeria – September, 2018
Job Condition:
Normal MTN Nigeria working conditions
May be required to work extended hours
Experience & Training Education:
First degree in any relevant discipline.
Fluent in English
Experience:
3 – 7 years' experience which includes:
Experience working in a team and good interpersonal skills
Knowledge and experience of best practice compliance and governance frameworks, methodologies and emerging practice, compliance monitoring and risk assessments in the context of the Nigerian and global telecommunications industry.
Experience and understanding of the Nigerian telecommunications industry and regulatory framework
Strong and effective business communication (verbal and writing skills)
Ability to plan and execute numerous complex projects under pressure
Strong analytical skills
Strong knowledge of internal controls is an added advantage
Experience and knowledge of Data Analysis, Research & Risk management would be an advantage
Also See: Budget and Business Planning Analyst Jobs in Lagos at MTN Nigeria – September, 2018
Minimum Qualification
Closing Date for Application: 21 September, 2018
Mode of Application
Click the ENROLL NOW button below to apply on the company website..

Also See: Quality Assurance Engineer in Lagos at MTN Nigeria – September, 2018
Ads:
Click here to apply for
recruitment jobs in Nigeria
Tags: JOBS IN LAGOS, MTN Nigeria jobs, Regulatory & Statutory Compliance Advisor (supervisory) jobs