SAD: JAMB candidate drinks sniper to kill himself over low jamb score. A candidate who sat for the 2019 Unified Tertiary Matriculation Examination identified as Segun resolved to ingest a poisonous substance (sniper) over his result. There were reports that some of the results were seized with many candidates saying their scores were poor following the release of the 2019 UTME results on saturday by the Joint Admissions and Matriculation Board.
Segun had posted a tweet early in the day describing how sad he was for scoring a low mark in his UTME. According to him, the result of the 2019 UTME showed that he scored 169, and he complained about how he had gotten better scores in the past. He revealed that years when he had those high scores, he had no one to sponsor his education as against this year when he had people who decided to help him.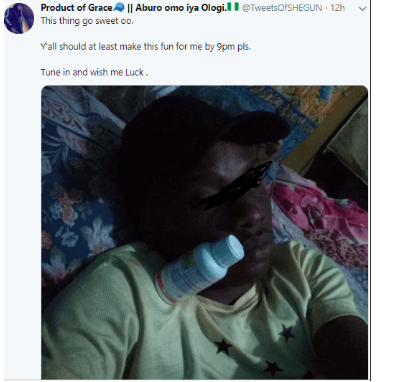 According to Segun, there was no way he could have scored such a low mark. He then revealed that he will be committing suicide by 9pm on Sunday night. True to his word, he shared a video of himself drinking sniper. Thankfully, his friends were able to reach his mother, He was rushed to the hospital and is said to have been resuscitated.
Ads:
Click here to apply for
recruitment jobs in Nigeria
Tags: JAMB News