Market Moni Registration Form 2018/2019 is out. In this post, I will show you how to apply for Marketmoni and get N10,000 free loan without collateral or interest.
Market Moni  is a loan from the Federal Government of Nigeria to help with your trade or small business. The Loan is administered by the Bank of Industry (BOI). Market Moni gives Interest free loans from 10,000 to 100,000 without collateral. When you collect this loan, you will pay 5% administrative fee which is a one-time-payment. (No other charges).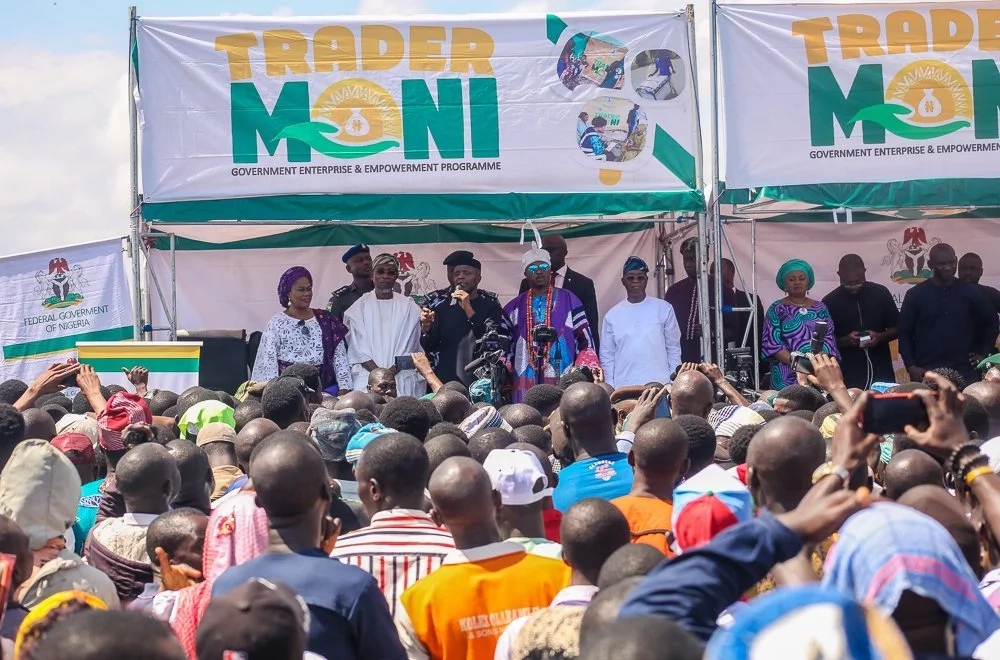 The loan has 6-month tenure, which means that you have to re-pay the loan within 6 months of collection. You can pay the loan daily as there will be Market Moni agents that will be coming to collect it bit-by-bit. After the expiration of 6 month, you will given two-week grace period  to re-pay the loan to avoid penalty.
MarketMoni, also known as the Government Enterprise and Empowerment Program (GEEP), issues interest-free loans to market women and traders, artisans, youth and farmers. It one of the social intervention programs of the Federal Government, and is being executed by the Bank of Industry. MarketMoni has kicked of disbursements to its early set of beneficiaries is expanding across the country.
Beneficiaries receive loans ranging from N10,000 to N100,000 per applicant for as long as 6 months. MarketMoni attracts no interest except a one-time 5% administrative fee. So far over 24,000 beneficiaries have accessed MarketMoni.
And the testimonies are rolling in from beneficiaries all over the country!
The Federal Government believes in the inherent capacity of every Nigerian; young or old, literate or illiterate to contribute immensely to the country's economy. And so, the Federal Government is focused on economic empowerment of its people. The Federal Government identifies with Nigerians working hard to keep their businesses afloat, and will continue to expand economic opportunity for every-day Nigerians.
Eligibility for Market Moni Loan
You must be a members of an accredited market association, cooperative or trade group and have valid BVNs and whose business locations can be verified.
First, you must have a BVN

Next, you must belong to an accredited market association or cooperative registered in your state or with the CAC.

Third, your association or cooperative must indicate its interest in MarketMoni by submitting its information to BOI including its certificate of registration.
Please Note: To get Market Moni loan:
Your association or cooperative must be registered at either the State or Federal (via CAC) level. Your association or cooperative must also be accredited independently by BOI.
The MarketMoni loan is designed for payback within the 6months to enable access for others. It is important that you apply for an amount you can repay comfortably over 6 months.
BVN is a requirement to get a MarketMoni loan. If you do not have a BVN, you may obtain a BVN at any bank; you would not be required to open a bank account to do this.
Yes. You can apply for another MarketMoni loan (of even higher amount) as soon as you payback the first.
How to Apply for Market Moni Loan
You may either visit www.boi.ng/marketreg, call 0700-CALL-BOI (which is 0700-225-5264), visit any BOI office in the country, or go through your assigned State Focal Person to register your cooperative's interest in MarketMoni.
If your association or cooperative qualifies, a MarketMoni agent would be sent to your group promptly to capture your members for loan assessment. See the steps below;
Step 1: ASSOCIATION LEGAL REGISTRATION
Confirm from your association, cooperative or trade group leadership that they are registered at the State or National (CAC) level
home_media_number_2
Step 2: ASSOCIATION ACCREDITATION
Get your association, cooperative or trade group to register for BOI accreditation on www.boi.ng/marketreg.
home_media_number_3
Step 3: ACCREDITATION VALIDATION
Your association, cooperative or trade group should send an email to BOI at GEEP-States@boi.ng to confirm the completion of steps 1 and 2 above and include a copy of the group's State/National registration certificate.
home_media_number_4
Step 4. BENEFICIARY REGISTRATION
BOI will engage with your association, cooperative or trade group to validate registration. MarketMoni agents will, thereafter, visit your group to register you for loan consideration
Weekly Market Moni Loan Repayment Schedule
See how you will be paying the loan here;
Loan Amount
Administrative Fee
Amount to pay back
₦10,000.00
₦500.00
₦10,500.00
₦20,000.00
₦1,000.00
₦21,000.00
₦50,000.00
₦2,500.00
₦52,500.00
₦100,000.00
₦5,000.00
₦105,000.00
Week1
₦437.50
₦875.00
₦2,187.50
₦4375.00
Week2
₦437.50
₦875.00
₦2,187.50
₦4375.00
.
.
.
.
.
.
.
.
.
.
.
.
.
.
.
Week24
₦437.50
₦875.00
₦2,187.50
₦4375.00
We wish you success!
MSN Team!
Ads:
Click here to apply for
recruitment jobs in Nigeria
Tags: Collateral-Free Loan, Interest Free Loans, Market Moni