Apply for the ongoing $10,000 IFAD Research Grant 2018 from the International Fund for Agricultural Development. See the grants value, details, requirements and how to apply below.
I am pleased to announce the "Enhancing capacity to apply research evidence in policy for youth engagement in agribusiness and rural economic activities in Africa" research grant funded by the International Fund for Agricultural Development (IFAD). This is a 3-year research grant. The grant will award 20 research fellowships in 2018. Subsequently, there will be a call for research on this topic in 2019 and 2020.
The fellowship is for young academics, professionals and students at the post-course work/research stage of their programs for the study of Youth Engagement in Agribusiness and Rural Economic Activities in Africa.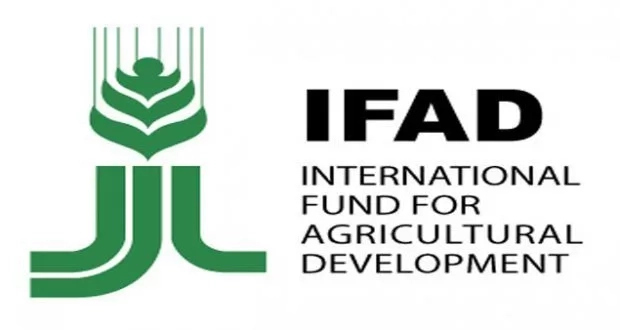 Eligibility Criteria for $10,000 IFAD Research Grant 2018

§  The fellowships cover the following countries: Benin, Cameroon, Democratic Republic of Congo, Malawi, Morocco, Nigeria, Rwanda, Tanzania, Senegal, and Zambia.
§  Applicants must not be more than 40 years old at the time of application.
§  Applicants must be (i) an employee of a research institute or university in Africa (applicable to young academics and professionals only); and/or a student registered in a PhD or Master's program in recognized universities, majoring in agricultural economics, agribusiness, or economics or a related social science, and must have finished their university course work (applicable to students only).
§  The duration of the research should not exceed 6 months.
$10,000 IFAD Research Grant 2018 Award Details
§  Awards for Research Grants are up to $10,000 (Proposals with a reasonable higher budget can also be selected depending on the quality of the research proposal).
§  Grantees will be supervised by one IITA scientist in close collaboration with their national/university supervisor.
§  Grantees will be offered training on research methodology, data management, scientific writing and production of research evidence for policy-making.
For application and more information visit http://www.iita.org/wp-content/uploads/2017/11/Announcement-CARE.pdf (English version) andhttp://www.iita.org/wp-content/uploads/2017/11/Announce-CARE.pdf (French version).
Please forward to friends and colleagues who may find this information useful.
Best Regards,
________________________
Makuachukwu Gabriel Ojide (PhD)
Research Administrative Manager |Socio-economics Unit
International Institute of Tropical Agriculture (www.iita.org)
Headquarters & West Africa Hub
PMB 5320, Oyo Road, Ibadan 200001, Oyo State, Nigeria
International mailing address: IITA Ltd 7th Floor, Optivo House, 125 High Street, Croydon CRO 9XP, UK
Tel: +234 2 7008004482  — Ext.2766 | USA Tel: +1 201 6336094  |  Fax: +44 208 7113786  |  Mobile: +234 8037785251
Skype: makuachukw.ojide
Alternative email:  m.ojide@cgiar.org
*IITA is a member of the CGIAR System Organization (www.cgiar.org).
Ads:
Click here to apply for
recruitment jobs in Nigeria
Tags: IFAD, International Fund for Agricultural Development, Research Grant