See the NPower login portal for recruitment 2018 here. Are you looking for Npower Nigeria Portal for application? If yes, you are in the right place.
In this page, you will see all the guide on how to login to npower login portal 2018 for recruitment. This is the official npower login 2018 for application.
You can also check your application status on the npower candidate login portal.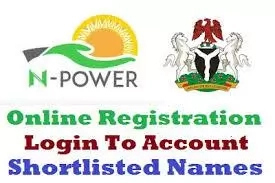 Please note that the NPower login Portal 2018 is for you to check your application status. If you want to apply for NPower recruitment, kindly download the >>> NPower application form <<< here. Application is free without a fee.
NPower login Portal 2018 – NPVN Web Login Guide
Follow the instructions below:
Connect your device (PC or Smartphone) to an internet
Visit Npower Login Portal website here
Type in your email address or phone number you used in the application.
Kindly note that the www.npower.gov.ng login portal is for the following categories of applicants.
N-power Health Portal
N-power Teach Portal
N-power Agro Portal
N-power Build Portal
N-power Tech Portal
Npower Creative Portal
Once you login with your email address or phone number, you will see the status of your application.
The Npower recruitment portal is always open and you can access it at anytime of the day.
Make sure you follow the instructions very well to check your application status.
If you have any problem using the Npower portal, kindly let us know in the comments section below. We will respond as soon as possible.
We wish you success!
MSN Team
Ads:
Click here to apply for
recruitment jobs in Nigeria