The Leesa Social Impact Scholarship will provide $10,000 to support four exceptional students as they embark on their own journey toward social action.
Leesa sets out to measure its success as much by its impact on the world as they do by their financial performance. To date, they have donated over 10,000 mattresses and provided multiple cash awards and grants to people who share their concern for the millions of people seeking refuge from homelessness, domestic risk and human trafficking.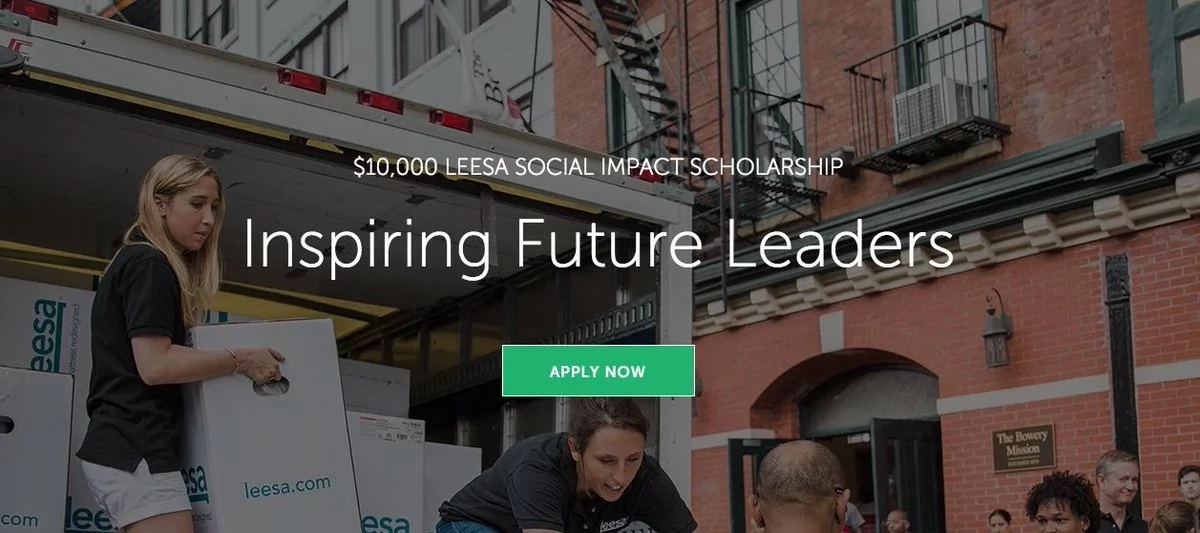 "Education is the most powerful weapon which you can use to change the world"
– Nelson Mandela
How do you apply for the social impact scholarship?
Submit a video in which you describe the role social action has had on your life so far, and the role you see it having in the future.
What are the requirements needed to be considered for this scholarship?
Accepted or enrolled at an accredited College or University.
Demonstrate a commitment to social action.
Must have a 3.0 Cumulative GPA (on 4.0 scale) or higher.
How can you use the $10,000 award?
To pay for college tuition
To fund costs related to a social action pursuit during college years
What else is included in the $10,000 scholarship?
Leesa Social Impact Mentorship
In addition to the $10,000 award, each scholar will be offered a mentorship program with the Leesa Social Impact department.
When you graduate, get a Leesa Mattress to finally catch-up on those missed zzz's.
Our cozy Leesa blanket —the perfect companion for those late night cram sessions.
Deadline:
November 15th, 2018
Award: 2 scholarships on December 31st, 2018
Questions? Contact Scholarship@leesa.com.
Ads:
Click here to apply for
recruitment jobs in Nigeria
Tags: LEESA Social Impact Scholarship, University of North Alabama, US Scholarship