The EDHEC Business School is offering the €41,000 Global MBA Scholarships for Masters and MBA degree in the field of Business Administration to students in all nationalities.
Operating from campuses in Lille, Nice, Paris, London and Singapore, EDHEC is one of the top 15 European business schools, ranked 1st worldwide for its Master in Finance.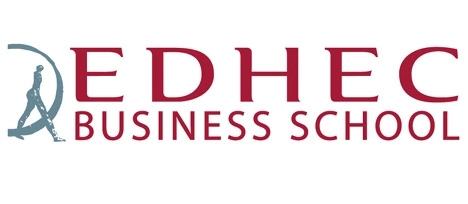 Fully international and directly connected to the business world, EDHEC commands a strong reputation for research excellence and the ability to train entrepreneurs and managers capable of breaking new ground.
EDHEC functions as a genuine laboratory of ideas and produces innovative solutions valued by businesses. The School's teaching is inspired by its research work and a focus on "learning by doing", all with the aim of equipping people with the skills to succeed in business.
Also See: £15,000 GREAT Henley Scholarship for Indian's Masters and MBA Nationals at Henley Business School in India – 2019

Scholarship Description:
Course Level: Masters, MBA

 

Degree
Scholarship can be taken in: EDHEC Business School
Number of awards: Unspecified
Nationality: For all nationalities
Field of Study: 
Scholarship Award: 
Eligibility: 
EDHEC Business School is offering Global MBA Excellence, Premium, Merit and 1st Nationality Scholarships to candidates based on their GMAT scores.
Global MBA Scholarships are open to all nationalities.
Full scholarships are not awarded.
Global MBA Scholarships are granted only to self-financing applicants.
Value of Global MBA Scholarship:
For Excellence scholarship under Global MBA Scholarships, there will be a fee reduction of 50% for a GMAT of 720 or Over.
For Premium, there will be a fee reduction of 40% for a GMAT of 650-710.
For Merit, there will be a fee reduction of 30% based Gmat score and academic potential.
For 1st Nationality, there will be a fee reduction of 20% amongst 3 first enrolled per country.
Closing Date for Applications: 15 Jan 2019
Methods of Applying
Also See: $37,500 Foreign Affairs Information Technology (IT) Fellowship Program for USA postgraduates Students at Washington Center for Internships and Academic Seminars, 2019

INFO:
For All Online Registrations, Printing, Photocopy, Passports, Plastic ID card, Exam Scratch cards, JAMB and WAEC Past Questions, Result Checking, Flight Booking, Job and Scholarship Application visit
NOVA Business Cafe
at No. 45 Ikot Ekpene Road, After MTN Office, Uyo. Akwa Ibom State.
.
IMPORTANT!
Do you have stories or news to publish? If yes,
Submit Here
!
Tags: EDHEC Business School Scholarships, Global MBA Scholarships, Masters Degree, MBA Degree