Tag: Politics News
Ahead of 2019 general elections, about 2000 supporters of People Democratic Party in Gombe State have defected to the All Progressives Congress APC in the State including by the younger brother of Governor Ibrahim Dankwambo
Buhari Dankwambo came after the …
The 2019 Nigeria general election time table has been released by the Independent national Electoral Commission (INEC). The time table for 2019 general election contains schedule of activities from party primaries to general elections.
The Independent National Electoral Commission (INEC), …
The official Date for PDP primaries 2018 has been announced by the Peoples Democratic Party's central working committee. See the pdp presidential primaries 2018 date, House of Assembly, House of Representatives, senatorial primaries and Governorship.
The Peoples Democratic Party, PDP,
…
See the Full list of PDP presidential candidates for 2019 election here. So far, Engr. Rabi'u Musa popularly knows as Rabiu Kwankwaso and Abubakar Bukola Saraki has declared their interest in the race.
The Peoples Democratic Party, PDP, has said …
Former Vice President Atiku Abubakar on Thursday said he would not defect from the Peoples Democratic Party (PDP) anymore, even if he failed to secure the party's presidential ticket.
Mr Abubakar stated this in Minna while addressing party supporters at …
By Folasade Adeniran
Gov. Akinwunmi Ambode of Lagos State on Thursday said arrangement had been put in place to implement the embedded power project which would soon bring electricity to every home in the state.
Ambode spoke at the 2017 …
The All Progressives Congress (APC) has approved the use of indirect primaries at the state levels of party's primaries, and direct primaries at the national level.
The declaration was made on Thursday during its National Executive Committee (NEC).
The meeting …
The Peoples Democratic Party, PDP, has set aside Friday, October 5, and Saturday, October 6, for its national convention where its presidential candidate for the 2019 presidential election will emerge.
This information was contained in a memorandum submitted to the …
President of the Senate, Dr. Abubakar Bukola Saraki, has condemned the last minute cancellation of the approval granted to Sen. Rabiu Musa Kwankwaso, to use the Eagle Square for his 2019 presidential declaration.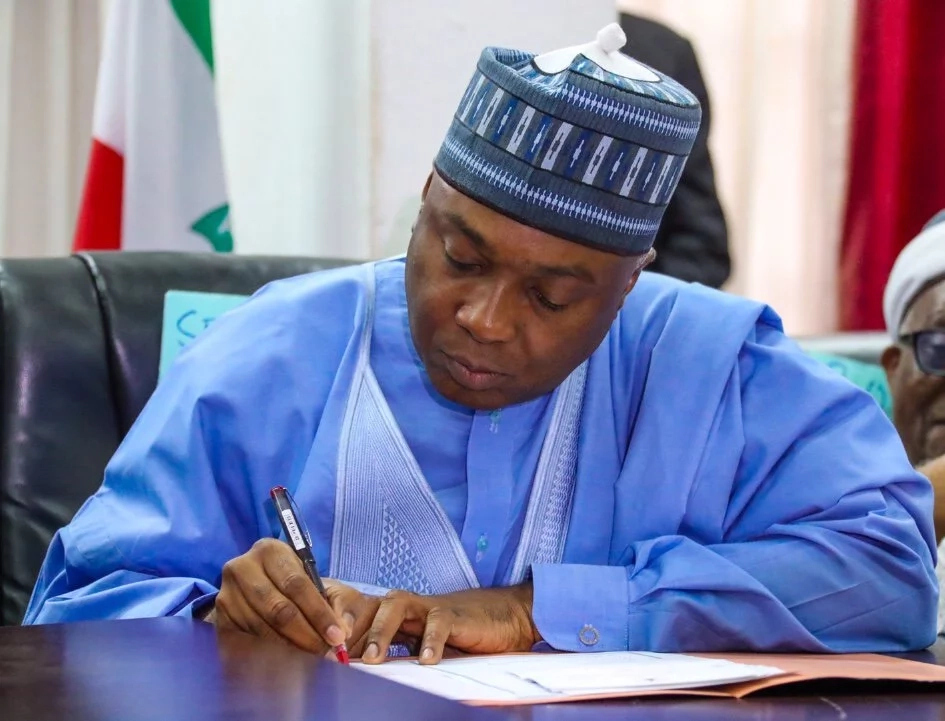 In a statement signed by his Special …