Need $1,000 for college? Invitation Homes can make that happen.
If you are currently enrolled in college or headed there in 2018 and would like a chance to win a scholarship to help cover expenses, consider entering the Invitation Homes "There's No Place Like Home" scholarship contest. Invitation Homes will award five $1,000 college scholarships to highly motivated students who can thoughtfully respond to the question below in 800 words or less.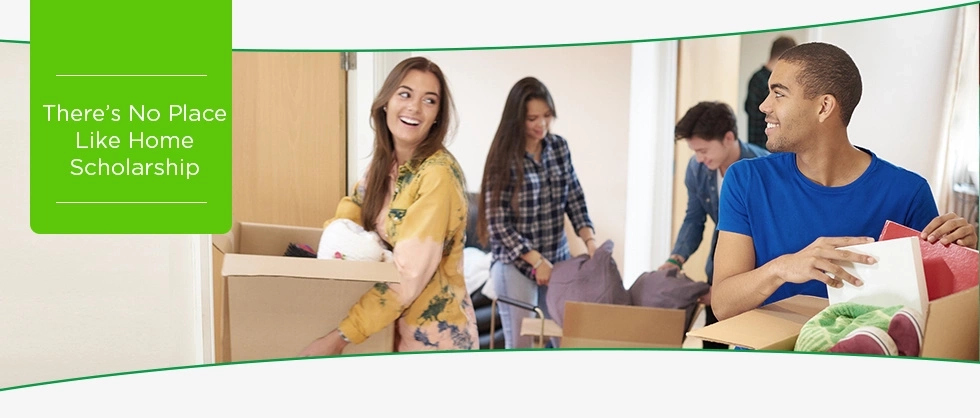 The Contest
At Invitation Homes, they understand that your childhood home has an effect in shaping you. Some students find it easier to leave home and start out on their own if they take something with them. In 800 words or less, tell them about what you took – or are planning to take — to college to make your new environment feel like home, and why this item is important to you.
How to Enter
Simply answer the Contest Question above in 800 words or less.
The file name on your response to the Contest Question should be your full name and date of birth. (Example: John-Doe-12-20-1996.docx)
Submit your response in the form below.
Submission must be received by midnight on October 31, 2018.
Here's How You Win:
Submit your response in the form below by midnight on October 31, 2018. Make sure to follow all of the instructions provided in the prompt.
They will select five winners on November 9, 2018 and notify you. (The determination of the winner is subjective; they're going to pick their favorite responses. All submissions are collected by a third-party and provided to judges anonymously. Once winners are selected, eligibility will be verified per guidelines below.)
One scholarship is dedicated for Invitation Homes resident only. Please check the box confirming current or previous residency to be eligible for this allocated scholarship.
They will email the winners to confirm their mailing address, and send a check or gift card for $1,000. It is the winners' responsibility to determine whether the manner in which the scholarship is applied to their school expenses is or is not taxable.
The winner will be announced and featured on its company blog.
Eligibility Guidelines:
You must be a graduating senior in high school or a freshman, sophomore, or junior in college.
You must be graduating high school or in college and be between the ages of 16 and 22.
They reserve the right to verify the date of your high school graduation and/or college enrollment and your age.
Any and all content may be used in future Invitation Homes marketing. By your submission, you agree that Invitation Homes may use your submission with your first name, last initial, city, and state (e.g. Connor F., Dallas, TX).
Only one submission is permitted per student per year.
Applicants do not have to be current Invitation Homes' residents.
Invitation Homes employees and their families are not eligible to receive prizes or scholarships.
How to Enter:
Ads:
Click here to apply for
recruitment jobs in Nigeria
Tags: University of North Alabama, US Scholarship, "There's No Place Like Home" Scholarships