Gainsberg Law Annual Scholarship: It can take only one second for your life to change forever – something its clients know all too well. At Gainsberg Law, they fight for the futures of their clients, to help them regain what is lost, and to plan for their new lives ahead.
Gainsberg can offer this assistance because of the civil justice system, which allows people to seek redress when a wrong has been committed. To maintain that system, however, they need strong, passionate and dedicated lawyers who promise to uphold the law and protect the system.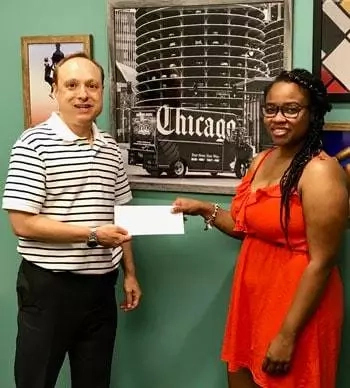 Gainsberg want to help those young lawyers pursue their dreams and protect the justice system. That is why they are proud to announce the Gainsberg Law Annual Scholarship Award. Every year, they will select a student who is, or will be, enrolled in an accredited university or college in the Fall semester of the upcoming academic year. The winner will be announced in June 2019. Upon the student's request, the non-transferable award can be paid directly to the school.
Also See: $500 Top Electric Scooters Scholarship for Undergraduate and Graduate Students at University of North Alabama 2018

Types of Cases Gainsberg Handle
It's attorneys handle a variety of injury cases, including:
Personal Injury
Car Accidents
Truck Accidents and Driver Error
Motorcycle Accidents
Mass Transit and Recreational Accidents
Premises Liability
Scholarship award: $2500
Eligibility and requirements:
To be eligible for the award, applicants must submit the following no later than April 1, 2019:
Proof of enrollment for the upcoming academic year
2 recommendations from a member of the faculty or staff at the university or school, or from a teacher from the previous year (for incoming students only)
One essay up to 1,000 words on why you are interested in the law
Academic Transcripts from the current academic year, 2018-2019
The scholarship will be awarded, and the student notified of his or her selection, by June 2019.
Please send completed applications to givingback@gainsberglaw.com. Incomplete applications, and applications emailed after April 1, 2019, will not be considered. For questions about the scholarship, please contact givingback@gainsberglaw.com.
NOTE: Please send completed applications to givingback@gainsberglaw.com.
Also See: $500 Julie Johnson Annual Law Scholarship for Female Undergraduate Students in United State at University of North Alabama 2018
Ads:
Click here to apply for
recruitment jobs in Nigeria
Tags: Gainsberg Law Annual Scholarship, University of North Alabama, US Scholarship